Kewaunee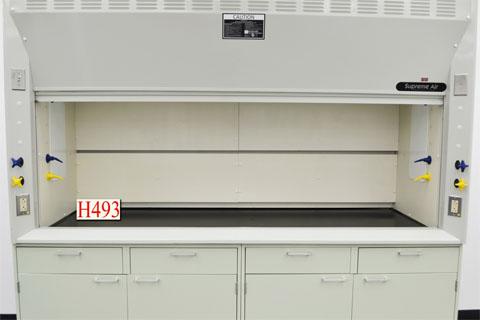 Are you in search for a top quality, hard to find and great conditioned used Kewaunee laboratory fume hoods? Look no further than National Laboratory Sales! Kewaunee has been a recognized leader in the designing and manufacturing fume hoods for many years now and we carry some of the best used lab furniture here at National Laboratory Sales. Whether you're looking to upgrade or refurnish your laboratory; give our experts a call and let us help you find not only what you want but what you need in used laboratory fume hoods.
Don't let purchasing laboratory furniture be a daunting process; our experts at National Laboratory Sales have beent trained to provide you with information about each and every used Kewaunee laboratory fume hoods that we carry. Did you know that properly used and properly functioning laboratory ventilation hoods will exhaust hazardous gases, dusts, mists, and vapors from a confined location and helps protect workers from inhalation exposure. Trust that our sophisticated line of Kewaunee Scientific furniture can help make your laboratory a safe and effective working environment!
---
Fill out our form below to contact National Laboratory Sales today and let us know if you're interested in receiving more information about any of our used Kewaunee laboratory fume hoods and furniture today!