Labconco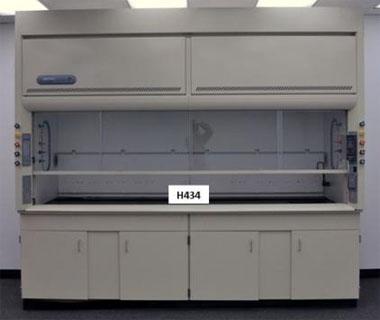 Are you interested in purchasing used Labconco laboratory fume hood? Check out our selection of lab furniture here at National Laboratory Sales. Labconco laboratory furniture has the broadest selection of laboratory fume hoods ranging a light duty enclosure for that unwanted vapors, a refined fume hood system to avoid those toxic fumes, or simply a unique ventilation system for unique applications.
Here at National Laboratory Sales, we can provide you with some of the top Labconco fume hoods and will provide you with outstanding service that comes along with a guarantee promise you'll love your laboratory hoods.
We like to believe that not all laboratory biosafety fume hoods are alike. Did you know that properly used and properly functioning laboratory ventilation hoods will exhaust hazardous gases, dusts, mists, and vapors from a confined location and helps protect workers from inhalation exposure? Our team of experts at National Laboratory Sales are here to bring you the best used Labconco laboratory fume hoods that combine environmental integrity along with technological innovations.
---
Fill out our form below to contact National Laboratory Sales today and let us know if you're interested in receiving more information about any of our used Labconco laboratory fume hoods and furniture today!