Mott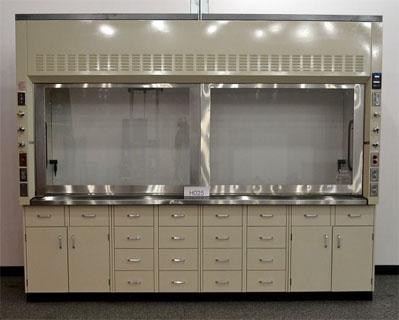 At National Laboratory Sales, we offer a full line of Mott's lab hoods that have been specifically developed to meet the demanding safety, energy conservation, and operational requirements of the modern laboratory. All Mott's fume hoods at National Laboratory Sales are designed using proven aerodynamic and ventilation concepts, are manufactured to exacting standards, and are tested to ASHRAE 110 protocols. Our sophisticated laboratory exhaust hoods here at National Laboratory Sales can help.
National Laboratory Sales offers a complete line of Mott's exhaust hoods for almost any application. We have numerous models available and our lab hoods can be readily manufacturing though the integration of an extensive offering of optional features. We pay attention to detail and custom capabilities have allowed Mott fume hoods to earn a reputation as a leader in reliable containment performance and contemporary aesthetic design.
Mott Manufacturing's fume hoods are made to be energy efficient, safe and be environment friendly by having low volume hoods. Their fume hoods also come with an automatic sash operation system, that will lower or raise the sash automatically. This system will enhance the safety of your laboratory staff and will increase the effiency of the variable air volume dramatically.
Outstanding service that comes from National laboratory sales along with a guarantee promise you'll love your used Mott laboratory fume hoods.
---
Fill out our form below to contact National Laboratory Sales today and let us know if you're interested in receiving more information about any of our used Mott laboratory fume hoods and furniture today!