NuAire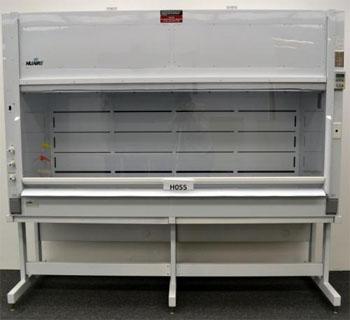 National Laboratory Sales carries a line of NuAire laboratory fume hoods available for you! These NuAire Polypropylene products have been constructed from predominantly stress relieved, fully seam-welded, and reinforced white polypropylene for high corrosive applications. The NuAire fume hoods hold high temperature and tensile strength, possess excellent chemical resistance to organic solvents and degreasing agents as well as electrolytic attack. Let us help you find exact what type of laboratory hoods and laboratory equipment that you're looking for today!
Here at National Laboratory sales, we believe that the easiest thing we can do for you is to help you purchase your laboratory Laminar laboratory fume hoods. Did you know that the properties of polypropylene are enhanced with anti-oxidizing agents and UV stabilizers to increase strength and improve thermal characteristics? Our NuAire Polypropylene fume hoods are lightweight, stain resistant, and have a low moisture absorption rate. All this makes NuAire fume hood products an excellent choice for long-lasting, highly corrosive-resistant, metal-free applications.
Outstanding service that comes from National laboratory sales along with a guarantee promise you'll love your NuAire lab hoods. Here at National laboratory sales, we like to believe that not all laboratories are alike. Let us show you why the NuAire hoods are a good product for your laboratory. Our fume hoods here at National Laboratory sales are designed to last a long time under the typical demanding conditions that they're put through. Send us an email or give us a call and let us help you decide which laboratory cabinet is perfect for what you're looking for!
---
Fill out our form below to contact National Laboratory Sales today and let us know if you're interested in receiving more information about any of our used NuAire laboratory fume hoods and furniture today!