Envirco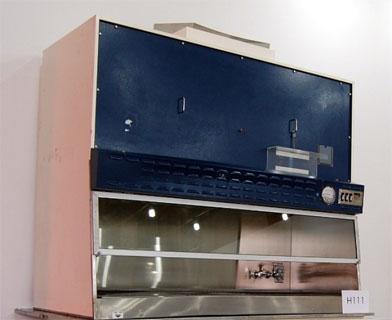 Look no further than our line of used Envirco laboratory fume hoods when you're looking for furniture for your pharmaceutical, medical device, semiconductor, and micro-electronics labs. Designed with a unique low energy, low sound, and low profile fan filter unit; the Envirco furniture is ideal for anyone and everyone. Each of our fume hoods come with a stainless interior as well as flow monitor to provide you with a long lasting product that's able to meet your standards of laboratory furniture.
Here at National Laboratory Sales, our team of experts understand that choosing which laboratory fume hoods for your lab may be a difficult process when you're unsure of of what you need or which manufacturer can provide that for you and your laboratory. Let us help make the decision easier by talking to one of our team members and telling us exactly what you're looking for when it comes to laboratory fume hoods and furniture. Give us a call at National Laboratory Sales and let us help you find the right furniture for your laboratory!
---
Fill out our form below to contact National Laboratory Sales today and let us know if you're interested in receiving more information about any of our used Envirco laboratory fume hoods and furniture today!